24/7 SUPPORT YOU CAN COUNT ON
Our team of multi-skilled highly trained engineers are available to respond to our customers 24 hours a day, 365 days a year.
Our engineers are equipped with the latest range of equipment which allows quick and efficient diagnosis and repair to keep 'downtime' to a minimum.
We have an extensive stock of spares and a range of compressors immediately available allowing us to install new equipment at short notice.
We also hold a large stock of re-conditioned and hire equipment which backs up our first class service.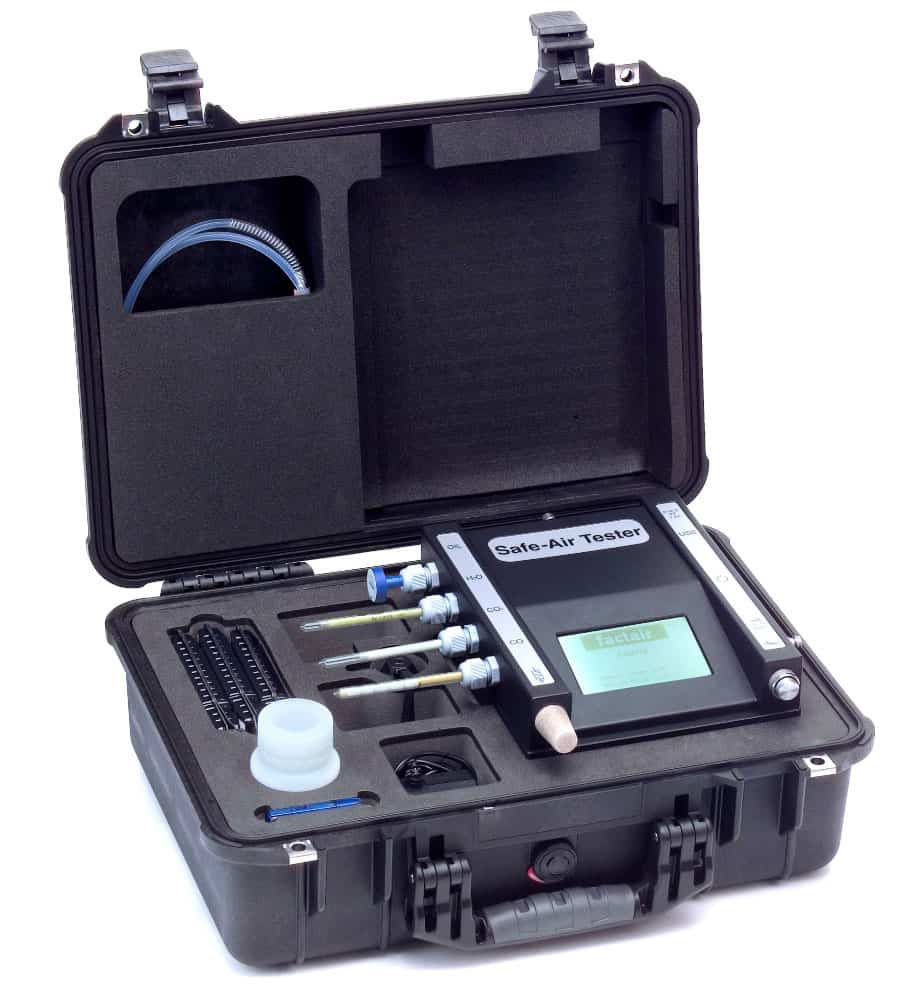 O'Neill Industrial provides quality testing to assure the high quality of compressed Air systems, such as compressed air. Clean dry air is essential for many different types of industrial applications. This air is supplied by compressors which draw in large volumes of air from the surrounding atmosphere containing contaminants. Typically, drying and hydrocarbon removal systems are in place prior to filtration and then released to the Plant compressed air line system. However, having these treatments in place is no guarantee of their efficacy. In some cases the air compressor itself can add contaminants. The presence of water, hydrocarbons, oil and solid contaminants in a compressed air system can affect compressed air quality (i.e. product sterility) and lead to rust, scaling, instruments clogging, valves sticking and process contamination.
The ISO 8573 standard test methods were developed to verify air quality in a compressed air system, and lay out a classification of purity levels, for the key parameters of: Particles, Water, Oil and Microbiological contaminants.
O'Neill Industrial can provide the client with a full suite of air quality tests in compliance with ISO 8573.1 2010 which includes:
Non-viable particle counting
The use of aluminium pipework for compressed air networks guarantees:
Air supply to accessible and ergonomic work stations
Tools spared from corrosion and contaminants offer better performance
Quick and easy maintenance
Networks extendable as needed
Click here for more information on its many advantages and a technical specification
FIRST CLASS SERVICE
Full range of spare parts
24 hour breakdown callout service
Preventative maintenance programme
Equipment efficiency auditing
Flexible service contracts
Pipe fitting and pressure testing
Operator and maintenance staff training
Contact For Services
Limerick
Telephone: +353 (0)61-313888
Fax: +353 (0)61-314116
Cork Office
Phone: +353 (0)21-4351137
Fax: +353 (0)21-4351143